Osteopathy
Thorough examination, effective treatment, excellent results - a complete package.
Are you:

Fed up with feeling stiff and achy?

Is pain preventing you from doing the things that you want?

Would you like less pain and more mobility?

Are you concerned about what might be causing your pain?
If you feel like this, osteopathy can help you! Our osteopaths will:
Conduct a thorough examination and case history.

Give you a diagnosis for your pain.

Provide a personalised treatment plan to reduce your pain and stiffness, and improve mobility.

Rehabilitate and stabilise the local area to help prevent re-injury.

Offer free and ongoing lifestyle advice to complement your treatment and help prevent pain coming back.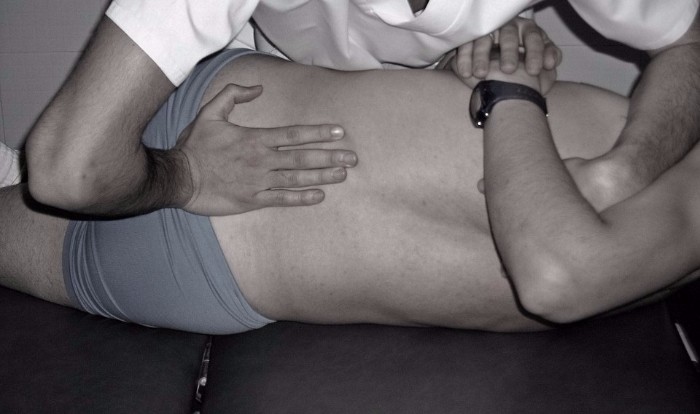 "I had some troublesome lower back pain, after 4 sessions with Alex I'm back to full health with zero pain! Fantastic service, Alex is friendly and professional, knowledgeable and he cleary cares. He helped to find the cause of my pain and worked with me to find ways to eliminate it. He took time to get to know my lifestyle and routine, and as well as the therapy, gave me exercises to do at home which suited that. Overall wonderful clinic, highly recommended" S.M.


** We aim to provide significant improvement or resolution to your pain in 3-6 treatments, however this may vary between individuals. In some cases, regular infrequent treatment may be the best way to manage your pain. We will be there to help you every step of the way.**
All osteopaths have had an extensive 4 or 5 year degree course covering the core medical sciences - anatomy, physiology and pathology, as well as extensive clinical training. As such they can also refer patients for scans/imaging or to other healthcare professionals where necessary or appropriate, Osteopathy is recognised by the British Medical Association and all osteopaths must be registered with the General Osteopathic Council. This ensures that all osteopaths are trained to a very high minimum standard - you can be sure that you are safe in their hands. Osteopathy is available as treatment with most healthcare insurers and is backed up by scientific evidence and research.